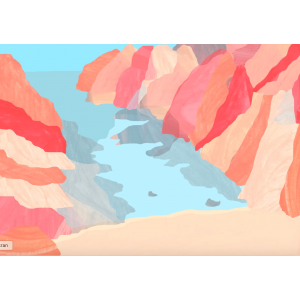 Poster A3 illustrated by the artist Lila Lefranc who draws the emblematic sites of Marseille.
Sold with white frame 50x70cm and Marie-Louise to give even more depth to the illustration.
Here, La Calanque d'en Vau,difficult to survey but once you arrive, it is a post office card décor that opens to you.
Signed by hand.
Dive into the graphic world of Lila Lefranc with soft pastel hues.
Screen printing.