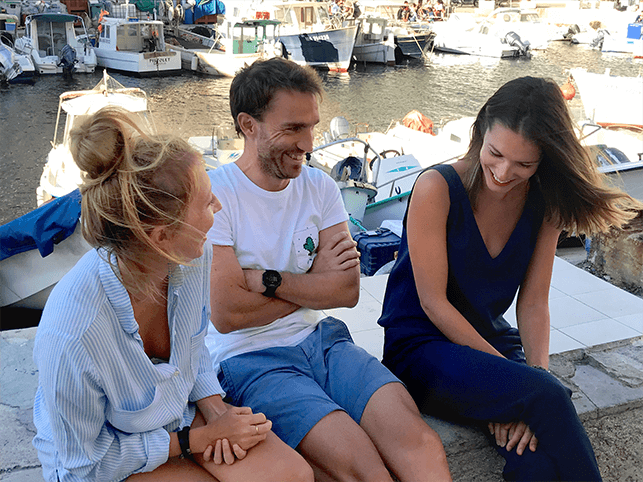 Elise, Romain and Helene
Three friends who join forces and joie de vivre to create AZUL.
Three different and complementary profiles that embark on this adventure.
Three fans of beautiful things well done and delicious flavors they like to share.
Three lovers of the sea, the sun and Marseille... and therefore the Mediterranean.
Curious?